Astronomy is a science that can be enjoyed and practiced by anyone with an interest in it. Amateur and professional astronomers foster an environment of  information sharing and education. The goal of this site is to help build connections between astronomers and those that want to learn more about it.  While there are lots of online resources available to anyone that wants to learn about astronomy or the space-related sciences, sometimes the best way to learn is through live, hands-on events. Online resources will be covered in future website posts, but if you are interested in-person education and training, here are two great options for you
---
Local Astronomy Clubs
---
There are many ways to connect the public with astronomy and space-related sciences. Probably the best place to start is with a  local astronomy club.
Astronomy clubs are all about education, sharing information, and serving their local community. Whether you are new to astronomy or a seasoned night sky viewer, astronomy clubs can offer a lot to you. Most astronomers are eager to share and teach, so consider joining a local club! Most astronomy clubs have public events where they will do demonstrations and use telescopes to share the night sky with anyone interested in viewing. Also, If you are an experienced astronomer, joining a local club is a great way to share your knowledge with those that are eager to learn.
If you are a curious about what a typical astronomy club public event might be like, you might want to take a look at this GUIDE.
The  Rochester Astronomy Club serves the southeastern Minnesota community and welcomes new members of any experience level. I've learned much from their members and they are always eager to welcome anyone with an interest in learning more about astronomy.
If you are not in the southeaster Minnesota area and are looking for local clubs and events, the Night Sky Network is an excellent resource.
---
Request a Solar System Ambassador
---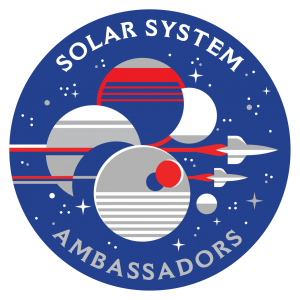 If you have a classroom of students, club or group event that can benefit from a live speaker, the Solar System Program may be a good source for you.
The Solar System Ambassador program is an effort funded by NASA and managed by the Jet Propulsion Laboratory for promoting outreach and education of NASA missions and space-related sciences with the public. Solar System Ambassadors are volunteers that are endorsed and trained by NASA and JPL to educate the public on past, present, and future NASA missions as well and promoting space-related sciences. Solar System Ambassadors appear at events free-of-charge. Typical venues for these presentations and demonstrations are in classrooms, libraries, parks, and even private events. The presentations cover a wide range of space-related topics. Not all speakers are able to speak on all space-related topics, but most are willing to request training to meet the request  or refer to you a more knowledgeable ambassador or resource.
If you are in the southeastern Minnesota area and would like to request a presentation, please contact me HERE
If you are not in the southeastern Minnesota area , you can find your nearest Solar System Ambassador HERE
---
Just Ask!
---
If you are interested in learning more about astronomy, or would like to get more engaged with astronomy and are not sure about where to go next, feel free to contact me HERE.